About Us
Gina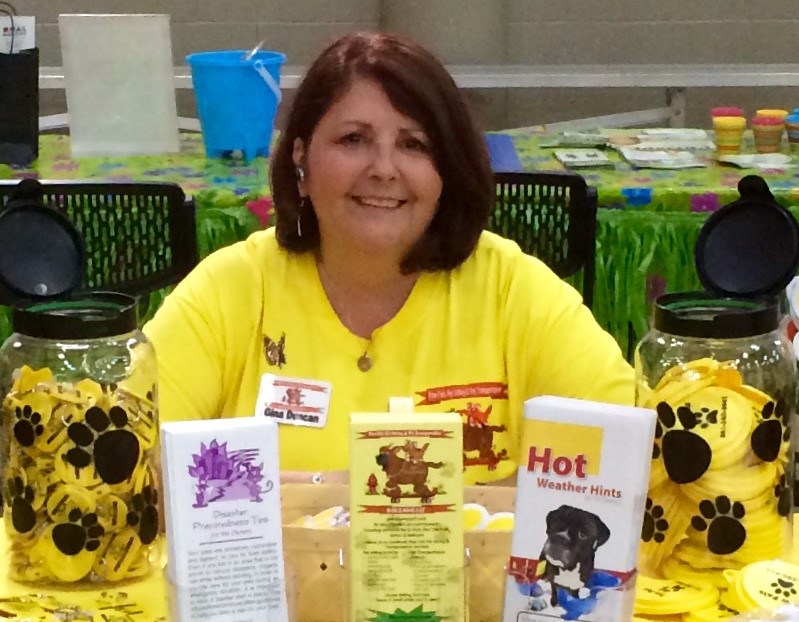 Paul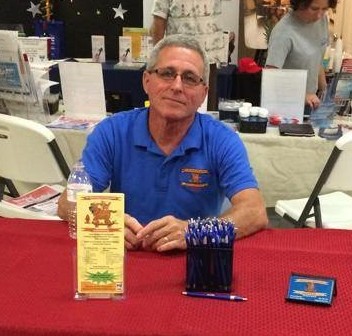 My husband and I are the proud owners Paw Pals Pet Sitting & Pet Transportation Services in North Port Florida. I became a member of Pet Sitter's International in 2005 and hit the ground running.
I spent 30 years in the veterinary field and two of those were in kennel management. When my husband and I wanted to relocate to Florida, I had no doubt in my mind as to what career choice I wanted.
When I was a kennel manager I was responsible for 100 runs, a surgical suite, cat room, and cat condo, I.C.U. unit, and two other cage rooms. There were just two of us to take care of the feedings, and cleaning of the entire kennel plus being called to the front of the hospital to take in a boarder or to bring one up for discharge. In addition to that, we also had to dip each and every dog that came into the kennel to help with flea control – there weren't the numerous flea products out on the market back then. Also every boarder that had stayed with us for 7 days or longer got a complimentary go home bath.
My point is that we didn't have a whole lot of time to spend with the kenneled animals which tugged on my heart strings daily. There wasn't an overnight caretaker, so come 5:00 we turned off the lights and went home and didn't return until 7:00 the next morning so the animals were there in the dark with other animals and in surroundings that weren't familiar. This can be very stressful on your pet. A lot of them refuse to eat and some get very depressed.
When I had the chance to start my own pet sitting business, I was thrilled! It started slow as any new business does, but now I am 450 clients strong and growing. I have several helpers that do a wonderful job, which allows me to be able to cover more areas. Yes, I do work 7 days a week 365 days a year, but I love what I do and every day is an adventure. I have built a rapport with several animal hospitals in the area to help give me quick access for emergency care if one of your animals becomes ill.
The beauty of a pet sitter is that your animals get to stay at home in their own beds and in their own surroundings. I put out your trash, water your plants, collect your mail and newspaper, walk around your house to check for vandalism and provide a presence in your driveway. In addition to that we do not advertise on our pet sitting vehicles so no unwanted attention is attracted to your home. My clients love this feature!
We also offer local Pet Transportation. This service aids in helping the elderly and disabled as well as my clients and citizens of the community by helping to get their animals to the vet or to the groomer if they aren't able to themselves. This is a local transport servicing North Port, Port Charlotte, Florida
We have recently added House Sitting Services. This service provides peace of mind for people without pets or if you travel with your pet. Perfect service for our snowbirds here in Florida. We check on your home, appliances, plumbing, electrical, AC units and any signs of problems on your property. We can also forward your mail and be there for AC servicing or if any repairmen needing access. Again there is no advertising on the vehicles.
Members of
The North Port Chamber of Commerce
Pet Sitters International
Licensed in North Port City and in Sarasota and Charlotte Counties. Bonded and Insured and Pet CPR Certified